Testimonials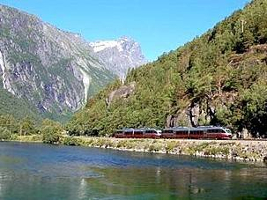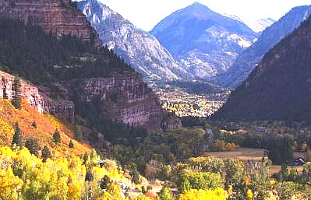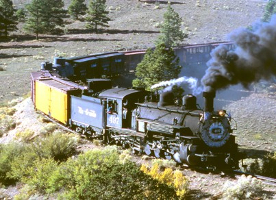 We receive letters
October 20, 2015
Dear Chris:
Well, I have been on several of your charter train excursions and I must say, you really outdid yourself on this one to Klamath Falls and back to the Bay Area. This was an outstanding trip and I will recommend to my friends that they consider booking on any of your train tours. You will see me again.
Marty C
October 17, 2015
Dear Chris:
Just a note to thank you very much for such an enjoyable train trip Emeryville to Klamath Falls and back. We were so pleased , and somewhat surprised, at how timely the trip was, as we were mentally ready to sit on sidings watching freights go by! We know that you put a lot of time and effort into this trip, dealing with the difficulties with the rail lines and changes in plans. It takes a true train lover to git it all done so well. So thank you.
Chuck & Mimi
October 16, 2015
To the Staff of the Inside Gateway trip:
What a wonderful job you all did on this train journey through the Feather River Canyon and up the freight only Inside Gateway routes. This was by far the best train trip my wife and I have ever been on. You all did such a great job and my hat is off to Chris Skow who saw this through from the planning stages right up to the operation of the train. A First class job done well. We will be back for another trip trip.
Bob & Pam
September 19, 2014
After a couple of weeks to think about, both Kathe and I rate our Switzerland by Rail trip one of the best and most fun trips we have ever taken. It was superb. Some specifics:
· The Itinerary maximized our opportunity to experience a lot of Switzerland in 12 days. We feel like we really saw and experienced everything we wanted.
· Kathe was a non railfan and was never bored, while my railfan experience was tremendous.
· Your planning and management of time left us never bored, yet seldom hurried.
· Moving our bags from hotel to hotel by Swiss Rail was magnificent and left us free to enjoy our whole experience.
· Hotels were excellent and we never wanted for comfort or amenities.
· Our use of regional trains rather than just the famous trains allowed us to take pictures and interact with others while never feeling less than very well treated and comfortable.
· Finally, your personal style of guiding while treating your guests as intelligent adults was really appreciated.
Chuck and Kathe D
August 1O, 2014
Chris:
I never met you to tell you this in person. I had a thoroughly enjoyable time on the trains Saturday and Sunday. Besides the rare treat to ride those tracks for only the third time in my life (first time for Kedde Wye), I enjoyed the other passengers, volunteers, and owners. Your missing car and also running behind schedule probably was a nuisance for you but certainly did not reduce my enjoyment at all. Great job. and thanks much!
Alice Tidwell
August 11, 2014
My wife Dot and I really enjoyed the Feather River Express trip last weekend. This was the first train trip with a high percentage of Railfans and I sure learned a lot as some seemed to know everything about this route including every tunnel, trestle and loop. I was really impressed with everything. I collect train songs for volunteer radio work in the Bay Area and thought I would attach one that you probably have not heard in awhile. It was made popular by Al Collins on the radio and its called "The Bear Missed the Train" by the Smith Street Society Jazz Band. Hope you like it.
Jim M – BAGRS/KKUP Community Radio
August 11, 2014
Chris:
Wow, what a fantastic excursion. We had a wonderful time onboard the Feather River Express from the Bay Area to Portola and return. So many details and work to put together something like this. It must take you many months of planning to make it all happen. Sorry about the Tolani being taken off the train by Amtrak in Oakland and of course some of the A/C issues on Friday, but these two problems were very minor when we take a look at the entire experience. It was worth every dollar and we are ready to do it again. Our hats are off to you and your staff for a job well done!
Tim & Sherry P
August 12, 2014
Chris:
Thanks for organizing Saturday's excursion and having seats for us in Plaza Santa Fe. The food was wonderful, the PSF was even better than I recalled, and the ride went really well. I doubt my buddy Lars can go on any more trips, which made this weekend's run especially sweet. There's always unexpected stuff, but really most of it isn't a big deal when all is said and done. Hope I can participate in some more of your trips in future – would love to see Ecuador again. Anyway, thanks again! Cheers,
Mike B
August 12, 2014
Chris:
Just wanted to say thanks for the wonderful experience on the Feather River Express ! This was our first trip on a private railcar, and really we now feel like there is no better way to travel. So many nice people, and the service staff was top notch, all really great folks. We will continue to watch your site and others for interesting trips, so we will be seeing you in the future. Thanks for accommodating our crazy tandem bicycle, I know it was tough, but your staff along with Conductor Bill from the Overland Trail really handled the whole situation very professionally and friendly. If you have live music on board any of these trains, I would be happy to offer my services for trains in the bay area. Thanks!
Adrian & Maureen Schwinn Tandem Couple
December 30, 2013
Chris:
I am sending my deepest thanks for the wonderful trip we took on the Domes over Donner on the Dome cars of the California Zephyr in October 2013 from Emeryville. I got a copy of the DVD on the California Zephyr Silver thread across the west showing the awesome history of this train and the incredible role of the Western Pacific Railroad - its execs, staff and all those who made this western arm so important. The material you provided along with the excellent tour you made possible was most incredible. I come from the Canadian Perspective of my Dad who worked with CPRail as ticket agent and got us on the Dome cars of the Dominium Crack train of CP Rail. My deepest thanks and respect to you. A older Lady riding the domes was from Seattle and her Dad had worked for the Western Pacific and she shared her memories and experiences. What a wonderful, respectful trip and opportunity. My deepest thanks for this wonderful trip in history made possible for us all.
Jim Snell
October 17, 2013
Hi Chris:
I'm glad you enjoyed the cookies. The tour was fabulous. Thanks for arranging all of the excursions and planning everything out. I loved experiencing the steam trains with all the rail fans, they were so knowledgable and helpful in answering my questions. Loved the McKeen car at the museum, so happy we got to sit inside. Especially loved the Silver Lariat and all the pampering and attention to detail. Virginia City was a great destination, we really traveled back in time and history. Can't wait for the Feather River trip in August. Thanks again for all of you hard work!
Carol W California
June 19, 2013
Hi Chris:
I want you to know how much I enjoyed the Byways of CA & OR rail trip earlier this month. It was first rate from every standpoint -- equipment, crew, food, schedule, scenery and fellow passengers. It was 6 days I will always treasure and wish I had brought my camera. Many thanks for your efforts in putting it all together. It couldn't have been better. With gratitude
Bob P
June 10, 2013
Byways of California and Oregon
Dear Chris:
It was a meticulously planned and flawlessly executed trip. Compliments to Burt and his superb service staff and to the owners for the lovingly restored and perfectly functioning cars. Thanks indirectly also to Amtrak and the participating railroads for insuring smooth operation and an early arrival at Emeryville. Perfect weather, great and rare itinerary, enjoyable company. Everyone had a good time. As one fellow passenger put it to me: "every trip has at least one horse's ass along. This one didn't."
Amen.
Phillip M
May 14, 2013
Cuba Trip:
Hi Everyone I just wanted to let you know that the Cuba trip was a blast and I really enjoyed getting to know everyone. Hope to see some of you on future trips!
Cheers, Steve C
October 11, 2011
Hi Chris (& Deb):
Just wanted to take this opportunity to thank you for a fantastic tour. I know that the weather is outside your control, but it was just stunning and the charters and facility access was just amazing. In 25 years of rail trips all over the world, I can honestly say that this was the best tour that I have done. Even with the day out of action on the D&S, I took nearly 1800 images - now all I need is some time to actually look at them :)
Cheers from Down Under, and thanks
Grant
October 11, 2011
Good afternoon Chris & Debbie,
Yes it's late afternoon here in Germany, even though still early morning in California.
I want to say a cordial "Thank You" for the excellent tour you had organized, I feel it was a great success. Especially for me who had been often in the States from the late 1960's to the early 1980's, but had not returned since 28 years now, it was a nostalgic "One generation after" experience. What I also had to experience was, sorry to say, that I have indeed become 28 years older in those 28 years, and also 10 years older than in Peru 2001, you may have realized that I was sometimes a bit short of breath when climbing up hills.
Please give my best regards and a hearty "Thank You" also to Arnie who was a competent leader for the tour. He returned home early on Friday Oct. 7 when I was still asleep (the first day of the tour where I could do a luxurious healthy long sleep!), so could not say "good bye" to him.
I will prepare a report of the tour for CRJ Continental Railway Journal and if you are interested I can send you a copy. In this context, I have a question regarding the present situation on the Virginia & Truckee RR. I understood you saying that we travelled to the present end of line from Virginia City, and that there is still an inoperable section of several miles between there and Carson City, is this correct? (It appears that in the Internet other reports have been appeared saying the whole line could be travelled again). Also, did I get it correctly that the organization building from Carson City is different from the V&T RR CO? If so, who is it, is it the Nevada State RR Museum, or who else?
Thanks again for this excellent tour,
Gunter
September 8, 2011
Hi Chris an' Debbie
We are commendin' you for a TERRIFIC travel arrangement for fun an' adventure regardin' the Feather River Express III on August 19th, 2011 durin' the "Portola Railroad Days" weekend celebration. My wife; Marci an' my folks; Tony Sr. an' Laura truly enjoyed the entire trip. The sights an' scenery were fabulous. The staff was very friendly. The Plaza Santa Fe Dome Car was remarkable. Chris we are quite appreciative for sharin' your stories an' experiences of facts an' history of the canyon an' the remarkable engineerin' feats undertakin' to make the passage through the canyon via rail possible. I was the feller wearin' the black Tom Mix Stetson hat an' the beard. With HIGHEST Regard,
Tony an' Marci Argento Jr.
August 25, 2011
Hi Trains & Travel Staff:
Your Feather River Express was just perfect. What a wonderful excursion and experience. Everything was just perfect from the scheduling, the private cars, onboard service and the Portola Railroad Days Festival. It was a flawless weekend. We will be back for more. You folks really know how to run an excursion.
Tim and Karen S
August 22, 2011
Thanks again Chris!!!!! What a great show and train trip!!!
We had the time of our lives, and a blast of a good time. The service was great and all the band members will talk about this performance for a long time to come. Your staff was the best.
Patrick Michael Karnahan- Black Irish Band
August 20, 2011
Chris,
I don't know how to thank you for one of the most extraordinary trips of my rail-faring life. I had been wanting to travel through the Feather River Canyon since the summer of 1982 when I rode the D&RGW from Denver to Salt Lake City during its last year of operation over the full length of its route. The Plaza Santa Fe is the nicest dome car I have ever traveled in and the company was just superb. I very much hope to be able to travel with you again in the not too distant future.
Best wishes,
Bill Wood
July 28, 2011
Hi Chris:
Just a quick after action report on the the trip. I must tell you that you picked a winner in Geoff Cooke. The trip was well coordinated we saw everything that was advertised in the brochure and any special needs were promptly dealt with with zero hassle. He was extremely knowledgeable from a touring and a railfan perspective. Barbara and I feel that thanks to Geoff we have received a wonderful introduction to the UK.
Barbara and Don
November 20, 2010
A quick note to tell you how great the Japan tour was. We covered an amazing amount of ground, rode a lot of wonderful trains, streetcars, etc. Many , many photo opportunities A very , very good tour. I liked the early morning starts. I didn't come all the way to Japan to sleep. Jun. was expert in trains. He knew the system and exploited it. John, as always, was a wonderful leader.
Mia New York
June 4, 2010
To: Debbie & Chris
I wanted to send a warm and extreme thank you for everything you did to make the 2010 Pacific Coast Dome South trip a very memorable time for my friends, family and I. You went beyond what I expected to make my parents 40th Wedding Anniversary very very special and thank you again. I have always enjoyed booking trips with you as this was year three and I plan on making some sort of trip with you again next year (hopefully somewhere in a dome car). We had a great vacation and it was that much more special with your efforts. Thanks again!
Matthew
April 23, 2010
Hi Chris,
Greg Currivan and I just returned from Australia, and I must tell you that was truly an outstanding rail tour. Our guide Les Tindall was extremely knowledgeable in Australian railroad lore. He had our itinerary and great photo locations down pat, and last but not least did his utmost in assisting our friends from the UK in securing additional room reservations during the Iceland volcano crisis. It was a wonderful introduction to Australia and it makes me want to go back soon.
Thank you.
Don
October 26, 2008
Chris,
Just a couple of words about the Switzerland Tour. This was one of the best tours I have been on to date. It was well organized and supported by a real cast of characters. John was a great tour guide and handled the few problems easily and without a problem. It was a pleasure to travel with him. He had a group of mainly "daisy pickers" and a few well traveled rail fans. The group seemed to get along well during the whole trip. The baggage arrangement was a very sound idea and insured that the group was going to have a good time during the day. If the bags were not in the room they were in the hotel lobby waiting for us, and, morning pickup was always smooth. Not having to deal with bags during the day was one of the keys to the success of the trip. If we had to handle our own bags the trip would have had many problems. There were only a couple of people who had mobility problems but the way things were organized everything went well.
I can't say enough about the hospitality of Peter Berger (and his lovely wife), Theo who made sure the early steam and trolley tours went well, and the amiable assistance of Bryan Stone during the day out of Pre-Petitjean. The man who owns the hotel in Luzern, who helped set up a great deal of the trip did a fantastic job.
The size of the group was just right. Any more and the two nights at Pre-Petitjean might not have been very comfortable. The hotel was fine, it was just small. The proprietors did everything possible to make us all comfortable. The two steam engines made any discomfort disappear.
There were no real problems except for time. I wish we could have had more time at the Jungfrau, and an earlier arrival or later departure at Zermatt. At the Jungfrau there just wasn't enough time to take it all in and a little more time to at least walk around Zermatt would have been nice. I think we did somewhere around 80 different train segments during the tour. All in all, I would count the trip as a very good success.
Frank S Denver, Colorado
October 6, 2008
Swiss precision is amazing! All trains on time, all amazing for one reason or another-a fantastic trip!!. Great itinerary, Peter and Theo indispensable. Swiss rail took very good care of us. Highly recommend this trip!!!
Janet Westbrook
Ridgecrest, CA
Hi John
We just wanted to let you know how much we enjoyed our trip with you. We will keep good memories of the whole trip, but the outstanding features for us were the narrow-gauge steam and the hotel at Pre-Petitjean. Thanks again, and best wishes for your Japan trip!
Bev & Read
Whatmough Ontario, Canada
DOMES TO RAILROAD DAYS
FEATHER RIVER CANYON DETOUR
August 31, 2008
Thank you so much Chri
For sending me all those GREAT PHOTOS!!!. It was the best trip I have been on, from the beginning to the end. I felt like royalty. I will remember it forever. I really enjoyed all the spectacular views and sights from the train, but I was anxious to see the Train from the FOAMERS view. That was also exciting when the Foamers were on the Chase!!. Once again, Thank you so much and I am glad that you also had a good time.
Virginia L Modesto, California
AUGUST 20, 2008
Dear Chris,
I would like to report that we enjoyed very much the Bolivia-Chile-Peru trip which just finished. As you may recall, we had to cancel it in 2005. Though sorry to miss Potosi, Sucre and Villazon we were especially happy with the additional offerings in Peru, including the day at Macchu Picchu and the trip there from Cusco.
We would especially like to commend Dale and Miryam Brown for cheerfully and attentively looking after the needs and wishes of a very diverse group of customers and for organizing the days in an effective and enjoyable way. Dale was always generous in sharing with us his great knowledge of South American railways and political history and Miryam her knowledge of not only the railways but the culture in general. She dealt with our specific problems (baggage arriving in Lima after we had already departed for Huancayo and Yuko's initial problem, until she adapted, with Soroche) with great kindness and efficiency. I hope we will have the opportunity to do further TUT trips with them.
Meanwhile, we are watching for details of Ecuador/Galapagos 2009.
With best regards,
Phillip
May 27, 2008
Hi folks at TUT:
Just wanted to tell you what a great trip Arizona Rails 2008 was. You folks put on a wonderful show. Everyone worked hard and it was up to our expectations and everything regarding this trip was excellent. We really enjoyed every minute of your tour and want to tell you folks to keep up the good work, as we will be back.
Charles & Karen
New York
March 4, 2008
SNOW FLAKE EXPRESS 2008
Dear Mr. Burt Hermey
On February 16th my husband and I and two very close friends boarded the Silver Solarium not knowing what to expect. From the time we were helped aboard by yourself, Bill Parks, and Clifford and we saw the linen tablecloths, fresh cut flowers and the fine appointments of the car we knew we were in for a special experience.
The staff, George the steward, Clifford and William the servers were outstanding. They never let us want for anything. Bill Parks answered all our questions in depth and with great eloquence. We all were in awe of Jeffery the chef. To put out such delicious and beautifully presented food while working in such a small area is truly amazing. And, of course, kudos to the dishwasher!
The four of us would like to thank you so much for this wonderful experience. Without your hard work, time and money this car probably would have ended up in a museum somewhere with people just imagining what it would be like to travel on one. But thanks to you we know first hand what it is like. Be assured that you will be seeing the four of us again in the future.
With sincere thanks,
Art and Terry Gray
Bob and Susie Nicholas
Benicia, California
December 1, 2007
via e mail
Subject: Argentina
John,
That was a GREAT trip! But really sad to see the "remains" at Rio Gallegos
Jim C
California
November 29, 2007
via e mail
Subject: Great Argentinian Rail Adventure
Hi
Many thanks for the Argentinian Rail Adventure-a truly magnificent holiday, which I thoroughly enjoyed. The tour manager Miryam was excellent, especially as she had quite a number of difficult people do deal with, as well as the usual S. American administrative nightmares, all of which she handled admirably. The whole adventure was set in magnificent scenery, and the trains were really interesting too. A brilliant holiday all-round
Paul T
England
November 18, 2007 via e mail
Subject: Argentina Tour
Dear Chris:
Just to let you know that the tour went extremely well and everyone enjoyed it.
Michael G
England
November 18, 2007 via e mail
Subject: Great Argentinian Rail Adventure
Hello TUT
Our thanks for running a wonderful railroad tour to Argentina-Chile-Paraguay-Uruguay in October -November 2007. Wow, the weather could not have been better and your guides really know how to perform some fabulous photo run-bys that was enjoyed by all. You folks really do know how to present a first class railroad tour. This was our first tour with your company and we are very impressed and now eager to book another one for 2008. Keep up the good work.
Paul H
USA
November 17, 2007
via e mail (Parts of the e mail)
Dear Chris:
This is just a brief note to fill you in a bit on the Patagonia steam trip. First, we all had a great time. The trip was up to the usual excellence we have experienced on your programs. We were able to get a good cross section of railfans and tourist which was very helpful for our segment. We met some really great people along the way. Dale & Miryam and John did a great job in dealing with the unexpected and were well prepared, knowledgeable and helpful to all concerned.
One of these days, Chris, I am hopeful that Barb and I can do one of these as just plain old tourists, and I won't have to worry about a crew, video material, or anything other than enjoying the moment. Thanks for your help. It was quite a wonderful experience for all of us.
Dave B
Wisconsin
November 15, 2007
Via e mail
Below are parts of that e mail
Dear Chris
Two weeks with Trains Unlimited, Tours in Argentina were very enjoyable. I got lots of cab rides. Norma also enjoyed the itinerary because it allowed her some time to do ordinary tourist things as well as ride the railways. Our hotels were very comfortable. We would like to express our special appreciation to Dale and Miryam for planning and leading a very successful tour and to John for very ably assisting Dale and Miryam. All gave 110% effort in making the tour work and resolving issues along the way.
Peter & Norma
Canada
November 12, 2007
To the TUT Staff:
I just returned from your Great Argentinian Rail Adventure and I must say, you folks put on a spectacular show. It was every bit a wonderful adventure traveling with TUT that we would never have had on our own. South America is an exciting and great place the for railfan and being able to bring my wife and have her enjoy it too was pleasant. We loved every minute of it. Looking forward to next year with another tour adventure . Our hats are off to you and your guides. Keep up the good work.
Peter B
England
October 1, 2007
Hello Chris:
Just returned from Southern Colorado where I had the RARE opportunity to participate in all five days of the La Veta 1744 & Rio Grande 315 events. Truly amazing opportunities. I must give great accolades to Ron Burkhard, Jay Lentzner and Arnie Strum for ALL their efforts in providing wonderful photographic/video opportunities. They were very flexible and each day provided many opportunities. I was also impressed with the enthusiasm of the crews operating 1744 & 315 plus the two railroads involved. All in all and including some open time between events I was able to see SEVEN different operating steam engines operating over this time with the very rare opportunity of seeing three steam trains in the same "frame" when the 315 was waiting on a wye for the D & S "double-head" service train to come by. The D & S crews were extremely helpful in creeping by and in some instances even stopping their trains for exceptional photographic opportunities. All in all, my expectations were exceeded and I consider myself extremely fortunate to have been part of these RARE opportunities.
Thanks again to Ron, Jay and Arnie for all their enthusiasm, flexibility and hard work in making this such a wonderful and memorable experience.
Sincerely,
Joe H
Oregon
September 4, 2007
I just returned from a Pacific Railroad Society trip that joined your "Domes to Feather River Railroad Days" trip in Emeryville.
I have never been on a Trains Unlimited tour before, and was unprepared for the amazing excellence of every aspect. Of course, one cannot say enough good things about the Silver Solarium/Lariat/Rapids, but the crew themselves-the attendants and chefs-really stole the show. I would nominate Bill Parks as the tour director for just about any tour I can imagine, and really appreciated his calm competence and attention to every detail. That you folks, unlike most other trips I' ve taken, bundle food and drink into the tour price itself rather than charging by the drink, leaves the experience so pleasant and relaxed, without the frantic bother that collecting bills and making change throws into the mix. I know I' m going to join you folks many times in the future, and pine that I took so long to find out how good you are. Our thanks to everybody who was involved in that trip, and we shall see you again and again. I vow.
Happily,
Bob Burket
Rickey Petty
Santa Monica, CA
June 26, 2007
Chris,
A note of thanks for allowing me to join your WP&Y tour. The trip was fantastic, and my first look at Alaska and the WP&Y were tremendous. George and Ron did a magnificent job with the passengers. George has a wonderful , pleasant but firm way about him. He's a good man.
Jim Wrinn, Editor
Trains Magazine
Dear Chris,
What a wonderful trip to New Zealand!!. I have to admit at having some doubts beforehand, but in the event it far exceeded my best expectations. The roster of steam locomotives put out by "Mainline Steam" were exceptional and the arrangements for the rail tour itself seemed to go without a hitch. The opportunities for cab rides and photo run pasts on the mainlines of New Zealand are privileges we can only dream about in the UK.
John S
England
November 9
Just a note to thank you for a wonderful time on the New Zealand Steam Spectacular October 2006 from which we just returned.
Patricia & Andrew P
Hopewell Jct, NY
November 11
Re 2006 New England Fall tour
My wife and I would like to thank both of you for the great trip to New England last month. Despite the Amtrak problems and several people who thought they were better tour directors, we really enjoyed ourselves. The dinner at Gloucester and the covered bridge tour were great additions.
Bob & Carol M
Phoenix, AZ
November 14
Wanted to add my thoughts about the New Zealand Steam adventure-WOW!! What fun that was-steam trains all the way down both islands, steam engines in the belly of the ferry boat!! People followed us everywhere, we were met by Brass Bands, Bagpipe Band, Mayor in full regalia (fur, etc). Hee hee!! Can't say enough nice things about Mainline Steam -the engines were just wonderful, arrangements worked, all went very well-thanks to Michael Tolich, and of course a wonderful job done by Miryam and Dale, as always. FUN trip!!.
Janet W
Ridgecrest, CA
November 5, 2006
Dear Chris
Just returned from the New Zealand tour. Yet again an excellent trip, with praise going to Mainline Steam Tour for their superb arrangements of both steam locomotives and travel/accommodation. It was a delight to meet Miryam and Dale Brown again, and as usual they both made sure everyone had a good time.
John S
Salisbury, UK
October 31, 2006
Hi Chris
Just returned from the three week steam adventure down in New Zealand. It was a resounding success in every way. Lots of different steam along the way and the double-headers along the way were wonderful. The steam boat trip around the lake at Queenstown was also very unusual. Dale & Miryam did a very good job as did Main Line Steam. Very well worth going and worth returning again. Thanks again for the opportunity of a life time.
Joe H
Oregon
October 30, 2006
Dear Chris,
I arrived back home late Saturday night after a truly excellent and enjoyable New Zealand Steam Spectacular. The tour went extremely well and the locomotives were on their best behavior. It was great having several different locomotive classes. Accommodation ranged from good to excellent and the food was very good. All in all, this was a great tour. Looking forward to future tours.
Cliff S
Pennsylvania
March 20, 2006
Snowflake Express
Hi Chris
I have been meaning to contact you since my return to the UK after the trip but things have been hectic. Well what can I say but "Thank You" for a very well organized trip, everything from the departure from Emeryville to the arrival back at Emeryville was just perfect, the food , the car and the great staff you have. A great trip and I hope to join you again.
Mike H
England
August 2, 2005
To: All of the TUT staff
My family and I rode your Pacific Northwest Express from Emeryville to Portland to attend the NRHS convention and we just wanted to tell you how much we all enjoyed the trip. It was a fantastic experience and we are ready to do it again. What a wonderful way to arrive in Portland for the NRHS convention. You guys are wonderful.
Tim B
Denver, CO
August 16, 2005
Hello Chris & TUT staff:
My hat to off to you for pulling off one of the best passenger train excursions I have been on for many years. I enjoyed every minute of the three day excursion and enjoyed the NRHS Convention in Portland. Wow, between TUT and the NRHS you guys pulled off a once in a lifetime event. I am ready to do it again.
Tom F
St. Louis, MO
5 December 2005
Dear Chris
I wish to express my delight and satisfaction with the recent tour to Argentina and Chile. The itinerary was perfectly balance and the arrangements went very smoothly. I thoroughly enjoyed every moment!
John S
England
December 11, 2006
Thank you for a fantastic tour in Argentina and Chile. It was really an adventure.
Jannik Dresling
Denmark
December 10, 2005
Dear Chris:
Cindy and I thoroughly enjoyed the Patagonian Rail Adventure tour. The lodgings and meals were in almost every instance very good: we were well looked after. The airport transfers were efficient and most welcome. We enjoyed the company of our fellow passengers, they were friendly and most interesting group. Everything went very smoothly and we consider that our very capable tour leaders, Miryam and Dale did a fine job and added so much to our enjoyment.
Best Wishes
Geoff and Cindy M
Australia
December 10, 2005
Dear Chris or whoever:
I thoroughly enjoyed the recent trip with TUT to Argentina/Chile, but now I am contemplating next year.
John S
England
December 8, 2005
Hi Chris :
First, I gotta tell you that the March China trip was fantastic, everything about the trip was excellent, including rail activities, arrangements, accommodation, and food.
Darwin S
Dear Sir or Madam:
While being over a month since the Rio Grande Photo Freight trip, I hope you will still accept this note of appreciation and thanks. I had wanted to take this particular trip for a number of years and finally had an opportunity. It was certainly worth the wait. I have only positive opinions about the trip, the accommodations, the equipment, and the personnel. Photo stops were mostly well-planned and at great locations. The tour director, Ron Burkhard did a terrific job. He was polite, friendly, organized, up-beat, informative.
Howard D
Huntington Beach, CA
CONGRATULATIONS, CHRIS
Very pleased with the Patagonia program! All in all the journey was well worth its price. TUT and specially the guide service of Miryam and Dale Brown did do an excellent job. They always informed openly, clearly and always in all details and they treated us as very welcomed guests. We would travel with TUT and Dale & Miryam again!!
Gerard R
Switzerland
The Patagonia tour was excellent, from end to end. Thank you all very much .
Jeremy F
Canada
Hello TUT:
I just received your 2006 brochure and I am very eager to book with TUT again. I will be booking more than one tour for 2006. My first experience with TUT was on the Pacific Northwest Express to the NRHS convention in Portland, Oregon last July and I must tell you that this was one of the most fantastic excursions I have ever been on . I enjoyed ever bit of it and ready to do it again. My hat is off to TUT and all of their staff for a first class trip.
Ed T
Chicago, IL
New England Fall Colors Rail Adventure 2004
The trip was absolutely fantastic, and the entire touring gang helped make it so. There were thirty different personalities, that had one thing in common, respect and appreciation for each other. Then there were the places where we lodged, special stops we made, not to mention the nicest and best bus driver to be found, oh yeah, there happened to be quite a super guide by the name of Jim Bob. Wow! What a barrel of wonderful memories to reflect on for years to come.
Ellis & Jackie Ford
Kissimmee, Florida
Chris....Your 2005 brochure reminded us that we had not thanked the Browns for their fabulous leadership on an enjoyable but challenging travel adventure to Peru. One of our best trips! Hope you are doing well....and that we can travel with you again in the not-too-distant future.
Charles & Shirley Anderson
Red Wing, Mn
Chris, Great Argentina trip! ....enjoyed it immensely. I was pleased with all of the hotels and particularly liked the food on our special diesel train, especially the steaks. The train crew people on both the diesel and steam trains were very friendly and helpful. All in all, an excellent trip.
Clifford Schoff
Allison, PA
Thanks again for another wonderful experience in Argentina in 2004. I was particularly impressed by the catering arrangements on both trains, which functioned perfectly at whatever time we showed up. It was a real treat to sit in a proper dining car and be served real food and drinks-not some microwaved gloop or sandwich that now pass for train meals in most of Europe. The Hotel Sol del Sur in Esquel, Argentina excelled themselves by servicing breakfast for our early departure-rare indication of dedication to standards of service only seem to survive in the most unlikely locations. Once again the photographic results are excellent. I'm booked to give a few shows to local railfans on the 2003 Colorado trip this winter, and already have enquiries to follow up with Patagonia so will be spreading the word around. Look forward to another trip in the future.
Mike Swift
Huddersfield, England
Good Morning...Just a quick note to thank you for organizing such a great "Old Patagonian Express" tour in 2004. It met all of my objectives. I certainly appreciate the good work you have done for the past 21 years and look forward to joining you on future tours.
Bob Meldrum
Ottawa, Canada
Just wanted to again thank you again, Chris, for all the adventure, and for all the GUTS and COURAGE you have to have....plus lots of negotiating skills, etc for what you yourself have pulled off over the past 20 years for this crazy, crazy passion hobby so many of us have. I hope to be a customer of yours for years and years.
Lloyd Lewis
Working in China
Dear Chris,
Thoughts on your recent Double Rio Grande Trips...Ron Burkhard did an excellent job. I'd go on a trip with him anytime! Happy customers are repeat customers. Thanks Chris for arranging two GREAT TRIPS!. Keep up the good work.
Ian Walker
Ottawa, Canada
Dear Chris ,
Back in Austria , let me say, that the Photo Freight and the Rio Grande Photo Special was a perfect trip. Ron Burkhard did a very good job. What a wonderful country! what wonderful trains!. Next year again.
Helmut Teissel
Austria
We just finished our "China Steam Spectacular" this morning. I was going to e mail you when I got home to say "Thanks" , it was an extraordinary fabulous tour. It passed my wildest expectations and everyone else on the tour thought so too!
David Nobbs
Warrawee, Australia
I want to express my appreciation for the superb job that both Dale and David did in steering our group through the two week tour of China. It was a truly extraordinary experience and I look forward to other TUT trips in the future.
Ron Woods,
Walnut Creek, CA
Hi Chris,
We would just like to compliment you on a very well run tour. Chief Grump Dale and Cheerio Dave were Great!! The Chinese tour guides were brilliant and we will be recommending them and yourself to a friend of ours who owns a travel agency in Sydney, Australia.
Graham & Wendy Black
Minmi, Australia
I am now getting around to say, THANK YOU for a wonderful train adventure we had on the "Domes to Feather River Days". All of the employees really knew how to give us wonderful service. Congratulations to those of you who hire these helpful people.
Julie & Lauren Mercer
Menlo Park, CA
The train trip to Peru 2004 was a fabulous adventure!. Miryam and Dale were witty and entertaining, as usual. The impromptu, extra railcar excursion towards Huancavelica just whetted the appetite. A Great Western Railway water tank in the Andean highlands?! Such a photo stop! Many good modeling ideas with the switchbacks and the mainline through the large copper smelter. Loved it all!!
Charlottesville, VA
We are still exited about the fantastic trip with your great car "Silver Solarium: to Sparks on the last weekend. Thanks again. I have a new hobby. Can you reserve 2 persons for Denver next year?
Wolfgang M. Leitenberger
Hollister, CA
We just returned from the Domes to the Feather River trip and just had to write to say lthans for a fantastic weekend. The cars were all great, the crews staffing each car were fun as well as professional and being able to spend time with the car owners was really enlightening. We can't wait to see what's planned for next year.
David Moorhead
Sun Valley, NV
I want you to know that the tour to Peru was superb in every way. Dale and Miryam were great hosts/mangers.
Patrick Howat
York, England
I cannot begin to tell you how much I enjoyed the Fall Colors Express from Los Angeles to Reno October 11-12, 2003. This trip was fantastic and awesome in every way. The guests on the tour were interesting and fun, and all your arrangements were excellent. One of the highlights was having Burt Bermey along. He is charming, bright and lots of fun, and his car (Silver Lariat) is outstanding-not to mention his staff and the marvelous meals they served. And the final highlight was your guide Dave Hanna. I enjoyed him and his wit, his knowledge of the area, and his many observations which were always "right-on".
Gibson Gardner
Colorado USA
I just wanted to let you know how pleased I was with the Domes Down The Valley excursion that I took last Sunday April 13, 2003. This was my first tour experience with your company and I was most pleased with the thoroughness of the planning and travel documents package that I received as well as the excursion itself. The onboard service on the Silver Lariat was every bit as elegant and enjoyable as promised. The car rode beautifully. The food and beverage was even better than I had hoped. The lunch and dinner meals were of the highest quality and the food and service were exceptionally good. This was my first experience booking travel with your company, and I will not hesitate to book further railfan adventures with you or to recommend you to my friends. Thank you for a great railfan experience.
Robert Monaco
California
I just returned from the March 2-17 Cuba trip and it was a wonderful experience. It turned out to be very well organized, with a good group and it exceeded my expectations. I managed to run seven different locomotives on the trip and doing that was a treat.
P. Moseley
Just wanted to let you know how much I enjoyed the trip to Central America. It was very well run & worth the money. I will be looking forward to more trips with you in the future.
J. Barth
May we say, we enjoyed the tour very much, and it fulfilled all of our expectations. We can highly recommend your New England tour.
W. Taylor
Once again your excellent organization and attention to detail produced a truly memorable railroading experience-all the better for including Cuzco, Machu Picchu and Titicaca.
P Lawson
This being my first railfan trip in 35 years it surpassed all my expectations. I think you did a great job and hope to travel with you again, soon.
P Petersen
We just returned home from the Cariboo Steam Special in British Columbia-thank you for a wonderful trip. It was one of the best vacations that we've ever had and now we are hooked on train travel.
J Falcone
Your Old Patagonian Express Adventure tour in Argentina was wonderful! I hugely enjoyed myself.
E. DeGolyer
Again, just want to let you know that the Patagonia tour was fantastic. Had a great time.
C Perelman
We do like to say "thank you very much" for your well-managed train trip on BC Rail. We enjoyed the excellent view along the line and delightful conversation with many American and Canadian rail enthusiasts.
T Uchino
My wife and I enjoyed the Copper Canyon tour this past December, and would not hesitate to recommend your company in the future.
D Strassman
I wanted to write to you about the December trip. In a word ganbusters! What a neat trip!
P Kassen
Count me firmly in the "happy camper" column after the Copper Canyon trip.
G Molloy
Please accept our overdue thanks for a splendid experience on The Old Patagonian Express Adventure in late October. The tour was extremely well planned and administered. You are a pro at this sort of thing. We felt the mix of railfan and tourist components was fitting.
C Anderson
I have just got back from your August "Steam in the Andes" tour. It was spectacular beyond belief.
J Gilchrist
A belated thank you , for the Trains Unlimited "Best of South American Trains" tour. It was easily the best value for the money tour that I have ever been on.
B Beathie
Just wanted to mention that I had an excellent time on this year's Ecuador trip.
S Singer
Brief note to express my appreciation for a most interesting tour of South America. It was greater experience than I had anticipated.
J Borden
Wanted to let you know that this was the best trip I've ever been -thanks to you for your experience in these places-you did a superb job!
J Ehernberger
We took your "MC Cloud Spectacular" and want to tell you what a great trip it was.
E Presley
I am writing to tell you how much I enjoyed the "Fall Colors Express". From the moment I boarded in Oakland and throughout the trip I felt I was more than simply a paying passenger. I felt I was a guest in someone's home.
P Pakus
I just wanted to tell you that I thought the Ecuador trip was well organized , offered some excellent photo opportunities, and was fun, too.
R Thom
We are back in Switzerland-it was really the greatest thing in railroading I've ever done. Thank you very much for the well done organization and for your engagement in railroading in South America.
J Laubli
Wow! What a fantastic trip! Thanks so much for having me aboard for the experience of a life-time! Really!
M Bartolic
I am writing to thank you for organizing and running what must be one of the best railfan trips in the world. I thoroughly enjoyed every minute of it and found the balance between rail fanning and the cultural interests of Peru just right.
A Taylor
From the first call to your agency when I was looking for information, through the next calls and letters, and throughout the trip, I want to say that you run a first class operation.
J. Buehler
I want to thank you again for making "Steam in the Andes" such a memorable trip. It was high adventure in every sense of the word.
B Oswald
I just returned from your "Cuban Rail Historian Adventure" and want to give you and your firm very high marks for arranging such a comprehensive and interesting tour.
T Hoback
We just got back the last of our photos from the July 2002 Ecuador/Peru trip and wanted to drop you a quick note to tell you again how very much we enjoyed the tour. Your company has a terrific ability to put together great train trips and the additional and equally important ability to come up with a plan to respond to the changing situations and schedules. We are able to have a incredible experience without any of the difficulties and hassles of trying to do any of it ourselves. You offer truly a unique and resourceful opportunities.
Bill & Pam White
First, we would like to tell you what a wonderful time we had on the FALL COLORS EXPRESS 2002 tour a few weeks ago. It was our first such tour, and now that we know how it was worth every penny, you can rest assured it will not be our last!
Valanta Galloway
David Taveirne
The trip to China was terrific!. Some comments.
GUIDES: Excellent. Your Chinese guide and your American guides were super.
TRAINS: Far better than I imagined, clean & comfortable.
PHOTO SITES: Excellent
FOOD: Overall very good to excellent.
OVERALL: Very good value for the sites visited. The Chinese railway personnel were almost universally hospitable and many were happy to invite us into their facilities. Access to locomotive servicing facilities exceeded my wildest expectations.
Gene Harmon
The Cuba trip went very well for me. I liked the mixture of main line railroading, sugar mill visits and cultural events. Our guides were excellent, and have experts doing the planning is the edge that Trains Unlimited, Tours has over other groups doing Cuba tours. Look for me to join future TUT tours.
Phil Mason
I' ve been meaning to write ever since I got home to say how terrific I thought the White Pass & Yukon Steam Spectacular trip was. Everything about it was first-rate, and I' m surely pleased with my slides. Great photo set-ups!
Karl Zimmerman
I wanted to say how much I enjoyed the trip to Alaska. The itinerary was perfectly balanced to satisfy most needs, and provided the ideal opportunity to experience not only the railroads, but also see the magnificent scenery of this remotest of states. It was also a delight to meet so many Alaskan railfans, particularly in Fairbanks and Wasilla. The evenings spent at the Pioneer Park and with Marty Quass model railroad were inspirational! I very much hope to join you on some future trips.
John Stevenson
Chris Skow
May 21, 2006
I thoroughly enjoyed every mile of the Emeryville-Denver excursion last October. The trip lived up to my expectations in every way. YOUR TRIP WAS TOPS. (Itinerary, accommodations, food-the works)
Stan S
New York
May 31, 2006
Hi Chris,
We thoroughly enjoyed the LAST STEAM IN CHINA tour and found Dale to be a very good guide which helped make the tour.
Robert W
New Zealand
May 24, 2006
Chris :
Just returned from "The Last Chinese Steam trip"...Our American guide Dale Brown and the primary Chinese guide, Mrs Lo were excellent and very accommodating. All in all, Chris, the trip exceeded my expectations in every respect. Trains Unlimited ONCE AGAIN provided a very enjoyable adventure and unique combination of opportunities.
Joe H Centralia,
Washington